Two Easy Ways To Refer Others To Kids Bowl Free!
Before you can refer you must be registered for Kids Bowl Free 2022. If you do not have an account yet, first find a participating center in your community, create your account and then you can begin referring.
2 Easy Ways To Refer:
1) Inside of your user account we've create a custom referral link just for you. You can share this link on your social media accounts, via email or any other way you communicate with friends, family or co-workers who have kids and might enjoy the program.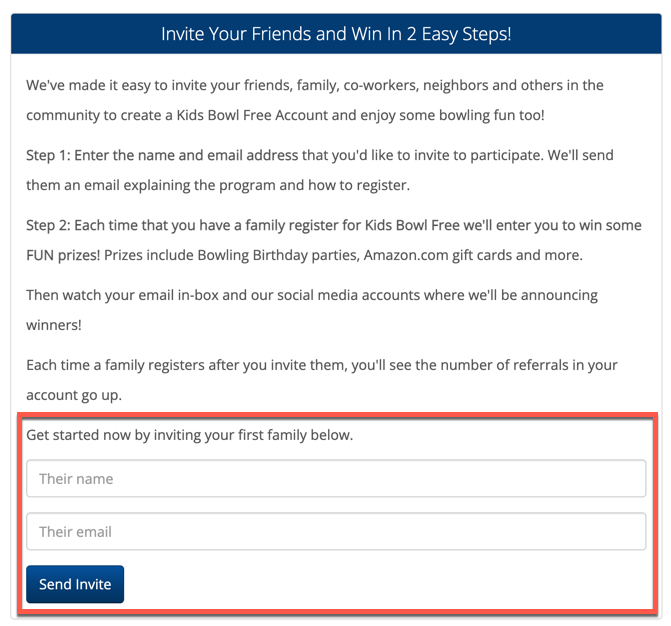 2) Inside of your user account you can enter the first name and email address of the person you'd like to refer. We'll then send them an email invitation from you. Super easy!